Poppy Playtime - Maze Escape
Embark on an exciting and thrilling adventure with Poppy Playtime - Maze Escape! Get ready to test your wits and agility in this captivating browser mobile game.
Step into the shoes of a daring protagonist trapped in the mysterious world of Poppy Playtime. Your mission is to navigate through challenging mazes, solving puzzles and overcoming obstacles to find your way to freedom.
Immerse yourself in a visually stunning environment, with vibrant and detailed graphics that bring the world of Poppy Playtime to life. Explore different themed levels, each with its own unique challenges and surprises.
But beware! Poppy, the mischievous and enigmatic plush doll, will stop at nothing to prevent your escape. Dodge her traps, outsmart her cunning tactics, and use your quick reflexes to stay one step ahead.
As you progress through the game, unlock new abilities and power-ups that will aid you in your escape. Discover hidden secrets, collect valuable items, and uncover the truth behind the intriguing story.
Poppy Playtime - Maze Escape offers a seamless and intuitive gameplay experience, with user-friendly controls that make it easy to navigate the maze. Dive into hours of immersive gameplay as you unravel the mysteries and face exciting challenges at every turn.
Challenge yourself to achieve the fastest time, compete with friends and players worldwide, and climb the leaderboard ranks. Will you be the ultimate maze escape champion?
Don't miss out on this thrilling adventure. Download Poppy Playtime - Maze Escape for free on your browser mobile device and experience the excitement today. Get ready to escape the maze and unravel the secrets of Poppy Playtime!
Screenshot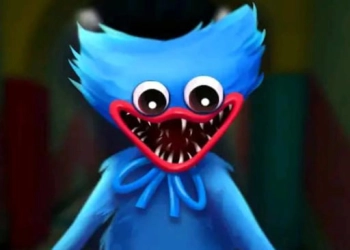 Game Information
Game title:
Poppy Playtime - Maze Escape
TIMES PLAYED: 1662 VOTES: 90
Play Game
Game Category
Hypercasual
Game Tags
How to play
1. Open your preferred mobile browser on your device and navigate to the Poppy Playtime - Maze Escape game website.
2. Once the game loads, you will find yourself trapped inside an abandoned toy factory. Your objective is to navigate through the maze-like corridors, solve puzzles, and ultimately escape from the clutches of Poppy.
3. Use the touch controls on your mobile device to explore the environment. Swipe or tap to move in different directions and interact with objects you come across.
4. Pay close attention to your surroundings. Look for clues, hidden switches, or items that might help you progress through the game. Explore every nook and cranny to uncover secrets and solve puzzles.
5. Be prepared for challenges and obstacles along the way. The toy factory is filled with traps and puzzles that will test your problem-solving skills. Use logic and observation to find solutions and overcome these hurdles.
6. Watch out for Poppy, the haunting doll who is always lurking nearby. Avoid her at all costs, as getting caught by Poppy will result in a game over. Stay alert and be strategic in your movements.
7. Take advantage of the atmospheric sound effects and visuals to immerse yourself in the eerie world of Poppy Playtime. The game's haunting ambiance adds to the suspense and thrill of the gameplay.
8. Keep exploring and progressing through the maze, uncovering the secrets and unraveling the mystery surrounding Poppy. Be prepared for unexpected twists and surprises as you venture deeper into the game.
9. Enjoy the immersive storyline and atmospheric gameplay as you strive to escape the toy factory and overcome the challenges that lie in your path.
10. Poppy Playtime - Maze Escape is a free-to-play game, allowing you to jump into the adventure without any upfront cost. However, optional in-game purchases may be available to enhance your gameplay experience or unlock additional content.
More games