Pool Buddy
Dive into a world of cue sports excitement with Pool Buddy, the ultimate browser mobile free game for pool enthusiasts! Get ready to showcase your skills, challenge opponents, and become a true pool master. Here's what Pool Buddy has to offer:
Immersive Gameplay: Experience the thrill of realistic pool gameplay right on your browser mobile device. With intuitive controls and smooth mechanics, Pool Buddy delivers an immersive and authentic pool playing experience. Prepare to sink those balls with precision and finesse!
Various Game Modes: Whether you're a seasoned player or just getting started, Pool Buddy has game modes to suit everyone. Choose from classic 8-ball, 9-ball, or even Snooker for a different challenge. Test your skills in single-player mode or challenge friends and players from around the world in exciting multiplayer matches.
Strategic Shot Selection: Every shot counts in Pool Buddy. Strategically plan your moves, assess the table layout, and choose the best angles and power for each shot. Master the art of positioning the cue ball for future shots and showcase your strategic thinking on the pool table.
Challenging AI Opponents: If you prefer solo play, challenge the computer-controlled opponents in single-player mode. Each AI opponent has its own unique playstyle and difficulty level, ensuring a challenging and engaging experience that will keep you coming back for more.
Realistic Physics: Pool Buddy boasts realistic ball physics, ensuring that each shot behaves just like it would on a real pool table. Account for friction, spin, and collision dynamics as you line up your shots. It's the closest you can get to playing pool without an actual table!
Customization Options: Personalize your pool-playing experience with a range of customization options. Customize your cue stick, table felt, and even the environment to match your style. Show off your unique flair and make your mark on the virtual pool hall.
Achievements and Progression: Unlock a variety of achievements as you demonstrate your pool prowess. Earn rewards, level up, and rise through the ranks to become a pool legend. With each victory and milestone, you'll feel a sense of accomplishment and progression.
Stunning Visuals and Sound: Immerse yourself in the vibrant and visually appealing world of Pool Buddy. From the beautifully rendered pool tables to the satisfying sound effects of balls colliding, every detail is designed to enhance your gaming experience.
Play Anywhere, Anytime: With Pool Buddy, you can enjoy the game on your browser mobile device wherever you go. Whether you have a few minutes to spare or want to indulge in a longer gaming session, Pool Buddy is always at your fingertips, ready to provide hours of entertainment.
So, grab your cue stick, chalk up, and get ready for some thrilling pool action with Pool Buddy. Whether you're a casual player or a seasoned pro, this browser mobile free game is a must-play for all pool enthusiasts. Join the virtual pool community, hone your skills, and strive for pool greatness!
Screenshot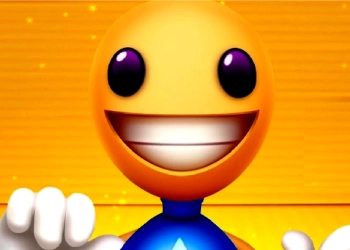 Game Information
Game title:
Pool Buddy
TIMES PLAYED: 994 VOTES: 57
Play Game
How to play
1. Launch the Game: Open your browser on your mobile device and navigate to the Pool Buddy game page. Ensure you have a stable internet connection.
2. Choose a Game Mode: Once the game loads, you'll be presented with different game modes. Select your preferred mode, such as single-player or multiplayer.
3. Customize Your Game: Pool Buddy offers customization options to personalize your gaming experience. Customize your cue stick, table felt, and other aspects to your liking.
4. Familiarize Yourself with Controls: Get acquainted with the game controls. Typically, you'll use touch gestures or virtual buttons on the screen to aim and shoot. Tap and drag your finger to adjust the aim and release to strike the cue ball.
5. Aim and Shoot: Position your cue stick by adjusting the aim indicator on the screen. Determine the desired power and angle for your shot. Remember to consider factors like ball spin and collision dynamics.
6. Strategize Your Shots: Plan your shots strategically to pocket the target balls. Assess the table layout, consider bank shots or combinations, and aim for the best possible outcome.
7. Take Turns or Compete: Depending on the game mode, you'll either take turns against the computer-controlled opponent or play against other online players. Follow the turn-based gameplay or engage in real-time multiplayer matches.
8. Progress and Achievements: As you play, you can unlock achievements, earn rewards, and progress through the game. Keep honing your skills to climb the ranks and become a pool master.
9. Enjoy Realistic Physics and Visuals: Pool Buddy offers realistic ball physics, providing an authentic pool experience. Marvel at the stunning visuals, realistic table design, and immersive audio effects.
10. Keep Practicing and Having Fun: Pool Buddy is all about improving your skills and having fun. Practice your shots, learn new techniques, and enjoy the competitive spirit of the game.
More games