Idle island
Welcome to Idle Island, the ultimate paradise where relaxation meets profitability! In this addictive and captivating idle game, you'll embark on a journey to build and manage your very own tropical island empire.
Start small with a deserted island and transform it into a bustling hub of economic activity. As you progress, unlock and upgrade various buildings, attractions, and amenities to attract tourists and generate income. Build hotels, restaurants, beach resorts, and entertainment facilities to create the perfect vacation destination.
But here's the best part – you don't have to constantly monitor the game! Idle Island allows you to earn money and progress even when you're not actively playing. Set up your island to run on autopilot as your businesses continue to thrive and generate revenue. The idle mechanics ensure that you can relax and enjoy the game at your own pace.
Discover exotic locations, unlock new islands, and expand your empire across the archipelago. Each island brings unique challenges and opportunities, offering different resources and attractions to explore. Manage your resources wisely and strategize your investments to maximize profits.
Hire and train a skilled workforce to keep your island running smoothly. From hotel staff to tour guides, ensure that your employees are efficient and satisfied to provide the best experience for your visitors. Expand your team and unlock special abilities to boost productivity and unlock even greater rewards.
Engage in special events and quests to earn exclusive rewards and bonuses. Compete against other players in exciting challenges and climb the global leaderboard to showcase your island-building skills. Join forces with friends or form alliances to trade resources, collaborate on projects, and create the ultimate island paradise.
With its vibrant and colorful visuals, immersive sound effects, and addictive gameplay, Idle Island offers a captivating experience that will keep you coming back for more. Whether you have a few minutes or hours to spare, Idle Island is the perfect game to relax and unwind.
Best of all, Idle Island is completely free to play! No downloads or installations are required – simply open your mobile browser, start playing, and let the idle island adventure begin!
Are you ready to build your dream island empire? Dive into the world of Idle Island and embark on an epic idle journey like no other!
Screenshot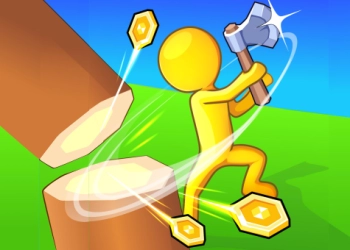 Game Information
Game title:
Idle island
TIMES PLAYED: 229 VOTES: 4
Play Game
Game Category
Adventure
Game Tags
How to play
1. Launch the game: Open your mobile browser and navigate to the website or platform where Idle Island is available. Click on the game to launch it.
2. Start with a basic island: At the beginning of the game, you'll be given a basic island with limited resources. Your task is to develop it into a thriving tropical paradise.
3. Build structures: Use the available resources and currency to construct various buildings and structures on your island. Start with essentials like residential buildings, farms, and power generators. As you progress, unlock and build additional facilities such as entertainment venues, tourist attractions, and transportation systems.
4. Generate income: The buildings on your island will generate income over time. Collect the profits regularly by tapping on the buildings or using a specific collection feature. The more buildings you have and the higher their level, the more income you'll earn.
5. Upgrade buildings: Invest your earnings in upgrading your buildings to increase their productivity and revenue generation. Upgrades will unlock new features, attract more visitors, and make your island more appealing.
6. Complete quests and achievements: Idle Island offers quests and achievements that provide goals and rewards. Complete the given tasks to earn extra bonuses and progress in the game.
7. Explore new territories: Expand your island empire by unlocking and exploring new territories. Each area you unlock will offer unique resources, landmarks, and opportunities for growth.
8. Manage resources: Keep an eye on your resources, such as energy, money, and building materials. Ensure a balance between income generation and resource consumption to maintain the smooth operation of your island.
9. Unlock special features: As you advance in the game, you may unlock special features like trading with other players, participating in events, or engaging in multiplayer activities. Take advantage of these features to enhance your island and interact with the game community.
10. Enjoy idle progress: Idle Island is designed to allow progress even when you're not actively playing. Your buildings will continue to generate income and resources, even when you're offline. Return to the game periodically to collect profits and further develop your island.
More games