Shadow Fighters Hero Duel
Experience the ultimate battle of heroes in "Shadow Fighters Hero Duel," the captivating browser mobile game that will keep you on the edge of your seat! Engage in thrilling one-on-one combat as you control powerful shadow warriors, each with their unique skills and abilities.
Unleash devastating combos and epic special moves to vanquish your opponents and claim victory. Master the art of timing and precision to deliver crushing blows and flawless dodges. With intuitive touch controls and fluid gameplay, "Shadow Fighters Hero Duel" offers a seamless fighting experience that will satisfy both casual players and seasoned fighting game enthusiasts.
Choose from a diverse roster of heroes, each with their distinctive playstyle and engaging storylines. As you progress, unlock new characters and discover their hidden potential. Customize your fighters with a wide range of gear, costumes, and accessories to create your unique champion.
Challenge your friends or compete against players from around the world in intense PvP battles. Rise through the ranks, earn prestigious rewards, and prove your worth as the ultimate shadow fighting champion. Alternatively, embark on an immersive single-player campaign, unraveling a gripping narrative and facing formidable opponents along the way.
"Shadow Fighters Hero Duel" boasts stunning visuals, captivating sound effects, and a dynamic soundtrack that enhances the adrenaline-fueled battles. Immerse yourself in the dark and atmospheric world, where every clash feels intense and every victory is immensely satisfying.
Best of all, "Shadow Fighters Hero Duel" is available for free on your mobile browser, allowing you to jump into the action anytime, anywhere. Join the ranks of legendary shadow fighters today and become a true hero in this thrilling mobile game!
Screenshot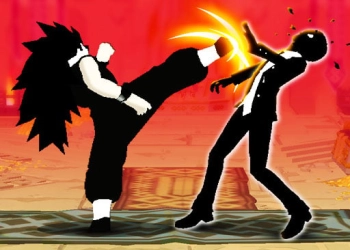 Game Information
Game title:
Shadow Fighters Hero Duel
TIMES PLAYED: 578 VOTES: 29
Play Game
Game Category
Action
Game Tags
How to play
1. Launch the game: Open your mobile browser and navigate to the website hosting Shadow Fighters Hero Duel. Click on the game to launch it.
2. Select your character: Once the game loads, you'll be presented with a roster of unique fighters. Choose your favorite character based on their abilities and fighting style. Each character has its own strengths and special moves.
3. Learn the controls: Familiarize yourself with the game's controls. Typically, you'll use on-screen buttons or gestures to perform various actions such as moving your character, attacking, blocking, and unleashing special moves.
4. Engage in battles: Enter the battle arena and face off against challenging opponents. Use your fighting skills, combos, and special moves to defeat your enemies. Pay attention to your opponent's attacks and movements to anticipate their next move and dodge or block accordingly.
5. Master combos and special moves: Experiment with different combinations of attacks to unleash powerful combos. These combos can deal massive damage and turn the tide of the battle in your favor. Additionally, learn and utilize your character's unique special moves to gain an advantage over your opponents.
6. Upgrade and customize your fighter: As you progress in the game, you'll earn rewards and experience points. Use these to upgrade your fighter's abilities, unlock new skills, and enhance your character's overall power. You can also customize the appearance of your fighter with various costumes and accessories.
7. Explore different game modes: Shadow Fighters Hero Duel may offer various game modes such as story mode, arcade mode, or multiplayer battles. Explore these modes to experience different challenges and gameplay variations. Test your skills against computer-controlled opponents or compete against real players in online multiplayer battles.
8. Practice and improve: Fighting games require practice and skill. Take the time to practice your moves, learn the intricacies of your character, and develop effective strategies. With time and dedication, you'll become a formidable fighter.
More games