Two Punk Racing 2
Get ready for the ultimate racing experience with Two Punk Racing 2! This browser mobile game takes adrenaline-pumping racing to a whole new level.
Join the world of underground street racing and step into the driver's seat of powerful sports cars. Customize your ride with a wide range of options, from sleek body kits to eye-catching paint jobs. Show off your style and stand out on the streets.
Race through dynamic and challenging tracks set in stunning locations. From neon-lit city streets to scenic coastal roads, every track offers a unique and thrilling experience. Navigate sharp turns, avoid obstacles, and push your limits as you compete against skilled AI opponents.
But the excitement doesn't stop there. Two Punk Racing 2 also features a multiplayer mode, allowing you to race against friends or players from around the world. Test your skills, prove yourself as the fastest racer, and climb the global leaderboards.
Unlock new cars, upgrade their performance, and dominate the racing scene. With a wide selection of high-performance vehicles at your disposal, you'll find the perfect machine to match your racing style.
Immerse yourself in the realistic graphics, immersive sound effects, and responsive controls of Two Punk Racing 2. Experience the thrill of high-speed racing as you push your car to its limits and leave your opponents in the dust.
Are you ready to become the ultimate street racing champion? Play Two Punk Racing 2 now and unleash your inner speed demon! Race, customize, compete, and conquer the asphalt in this addictive and exhilarating racing game. Get ready to burn rubber and leave your mark on the streets!
Screenshot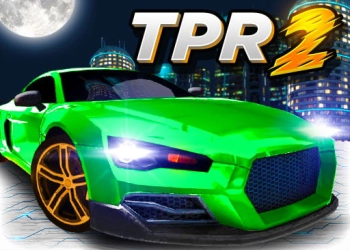 Game Information
Game title:
Two Punk Racing 2
TIMES PLAYED: 682 VOTES: 30
Play Game
How to play
1. Launch the game: Open your mobile browser and navigate to the website hosting Two Punk Racing 2. Locate the game and click on it to launch it.
2. Select a game mode: Once the game loads, you will be presented with various game modes. Choose your preferred mode, such as single player or multiplayer.
3. Choose a car: Next, you will have the opportunity to select a car from the available options. Each car has its own unique attributes and performance characteristics. Take your time to choose the one that suits your style of play.
4. Customize your car: After selecting your car, you can customize its appearance by applying different body kits, paint colors, and decals. Personalize your vehicle to make it stand out on the race track.
5. Start racing: Once you've chosen your car and customized it, it's time to hit the race track. Follow the on-screen instructions to control your car. Typically, you will use the on-screen buttons or tilt your device to steer, accelerate, and brake.
6. Master the controls: Practice controlling your car and get familiar with the controls. Use the acceleration button to speed up, the brake button to slow down or reverse, and the steering controls to navigate through turns and avoid obstacles.
7. Race and compete: Engage in thrilling races against AI opponents or other players in multiplayer mode. Use your driving skills to overtake your rivals, navigate challenging tracks, and reach the finish line first.
8. Collect rewards: As you progress in the game, you will earn rewards and unlock new cars, upgrades, and tracks. Keep racing and completing objectives to unlock more exciting content.
9. Upgrade your cars: Use the rewards you've earned to upgrade your cars for improved performance. Upgrade attributes like speed, acceleration, and handling to gain an edge over your opponents.
10. Enjoy the experience: Immerse yourself in the exciting world of Two Punk Racing 2. Enjoy the stunning graphics, dynamic tracks, and intense racing action as you strive to become the ultimate champion.
More games